We need to talk about that dark, damp, sticky cave under your sink....
It doesnt have to be that way. BASIN will keep it clean, dry and bright.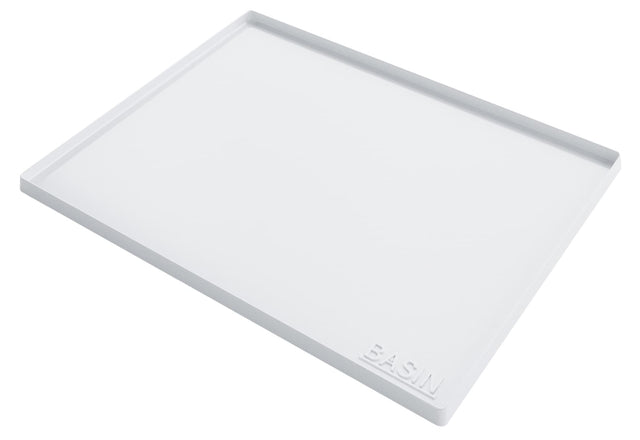 Premium Food grade silicone
BASIN is made with 100% food grade silicone. It will not off gas or leach anything into your home.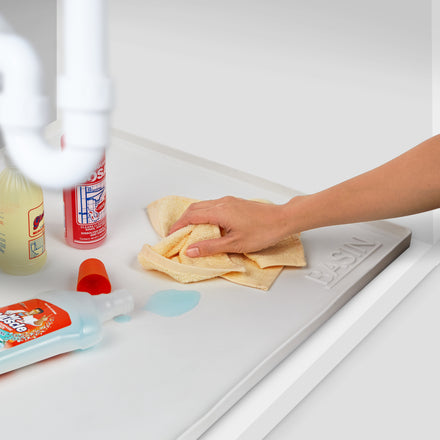 Super easy to clean
Smooth silicone surface repels all liquids and is super easy to wipe clean.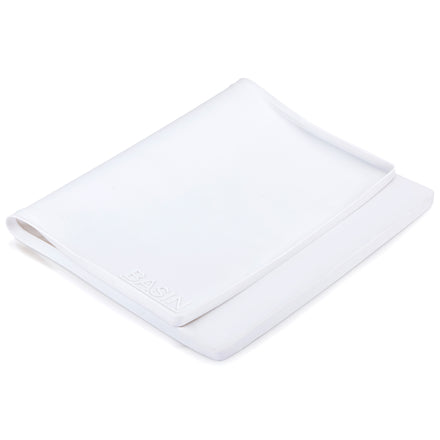 Flexible Material
BASIN is flexible enough to easily fit into tight spaces or cabinets with divider bars. The flexible lip is easy to drain if you do get a leak. Simply hold the lip down with your finger and drain into a bucket!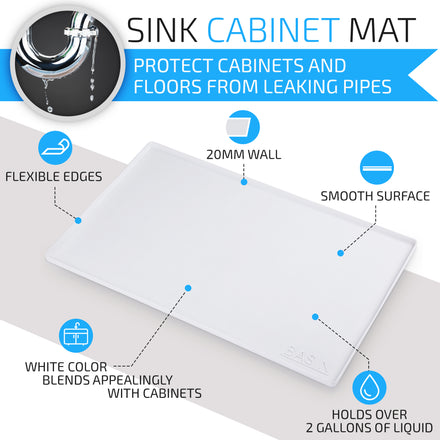 Holds over 2 Gallons!
Our largest mat holds over 2 gallons of liquid, buying you precious time and peace of mind when leaks happen.
Featured product
Premium food grade silicone mats hold up to 2 gallons of liquid. Sized to fit standard kitchen base cabinets and hundreds of mess containing uses outside of the cabinet. Buy extras!